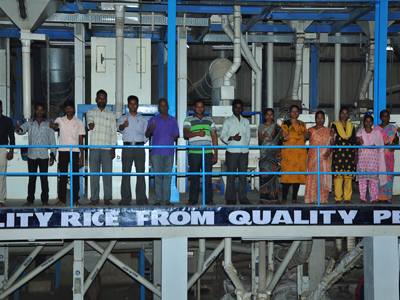 "Quality Rice from Quality People" is our motto at YES Rice and we ensure that our motto is being practised all levels in the organization.We strongly believe that our products testify our efforts in implementing the motto as we meticulously practice.
We believe a company can only be truly successful when it has captured a place in the minds of their customers and gained their trust. This can only happen through consistent delivery of the highest quality of products. At YES Rice, our endeavour is to make this happen by keeping the highest standards of quality in all our operations.
We motivate our employees to give the best quality and insist that Yes rice should be synonymous with Quality product. Each employee of our company is encouraged to give their best, so that we can bring the best to you.